Male Genital Massage New School of Erotic Touch
From Bluetruth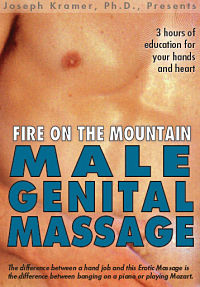 Male Genital Massage
78 minutes of explicit video with Joseph Kramer
"The ultimate hand job lesson, providing live-action instruction on how to pleasure a man's penis." Learn the joys of giving and receiving a genital massage that often leads to a spiritual and transformative full-bodied orgasm.
Tuition is $19.95 for this class
or
$99 for 3 months for all 25 classes and $10 per month thereafter
.
You need JavaScript enabled for viewing comments