Sexual Positions New School of Erotic Touch
From Bluetruth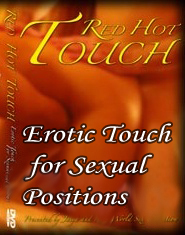 Erotic Touch for Sexual Positions
36 minutes of explicit video from Red Hot Touch with Jaiya
Jaiya believes that both men and women can use their hands more creatively during intercourse. What do you do with your hands? Three sensuous couples demonstrate over thirty techniques to enhance full body arousal and deep intimate connection.
Tuition is $19.95 for this class
or
$99 for 3 months for all 25 classes and $10 per month thereafter
.
You need JavaScript enabled for viewing comments