Kama Sutra of Sexual Positions and The Fine Art of Sexual Positions
From Bluetruth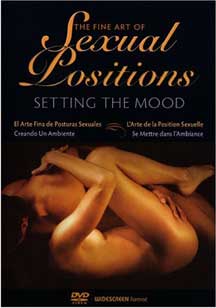 The Kama Sutra of Sexual Positions and The Fine Art of Sexual Positions
114 minutes of explicit video with Kenneth Ray Stubbs, Ph.D.
These two DVDs from Kenneth Ray Stubbs Ph.D., are visual poems and erotic landscapes presenting hundreds of lovemaking positions. Be inspired by erotic art, music, and poetry without spoken instruction.
Tuition is $19.95 for this class
or
$99 for 3 months for all 25 classes and $10 per month thereafter
.
You need JavaScript enabled for viewing comments