Genital Massage for Men New School of Erotic Touch
From Bluetruth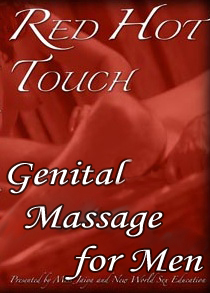 Genital Massage for Men
30 minutes of explicit video from Red Hot Touch with Jaiya
Three erotically-gifted women caress their male lovers deep into non-ordinary erotic states and create new pleasure patterns in their bodies. The masseuses demonstrate twenty ways to touch the male genitals.
Tuition is $19.95 for this class
or
$99 for 3 months for all 25 classes and $10 per month thereafter
.
You need JavaScript enabled for viewing comments