Evolutionary Masturbation for Men New School of Erotic Touch
From Bluetruth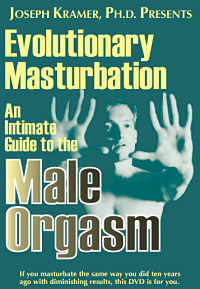 Evolutionary Masturbation for Men
40 minutes of explicit video with Joseph Kramer and Joe Miron
What part of the male anatomy gets the most touch with the least creativity? If you want to expand what is erotically possible, this class will teach you more than twenty innovative masturbation strokes that awaken self-love, creativity, and heightened pleasure.
Tuition is $19.95 for this class
or
$99 for 3 months for all 25 classes and $10 per month thereafter
.
You need JavaScript enabled for viewing comments