Exploring Female Ejaculation New School of Erotic Touch
From Bluetruth

Every woman is an erotically gifted creature - a beauty to behold in her authentic naturalness. In this online course - the mystery that is Female Ejaculation is revealed at New School of Erotic Touch.
This is a great way to learn in the ease and comfort of your own home.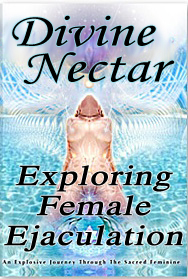 Divine Nectar: Exploring Female Ejaculation
90 minutes of explicit video with Tallulah Sulis
Learn from six women who share with us their personal stories and explicit demonstrations of female ejaculation. Many women have the capacity for the ejaculation experience. Expand your capacity with this visionary class.
Tuition is $19.95 for this class
or
$99 for 3 months for all 25 classes and $10 per month thereafter
.
You need JavaScript enabled for viewing comments