Female Genital Massage The New School of Erotic Touch
From Bluetruth

This online course 'Female Genital Massage' by the New School of Erotic Touch is a fantastic opportunity for anyone interested in learning how to pleasure a woman. If you are a woman and want to know what turns you on, this is a great course for anyone to follow and to give you pleasure and you in turn get to understand what is pleasurable for you.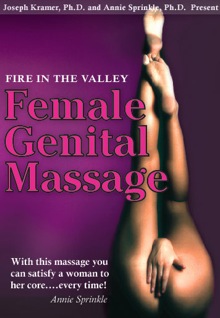 Female Genital Massage
48 minutes of explicit video with Joseph Kramer& Annie Sprinkle
Annie promises that with this massage, you can satisfy a woman to her core ... every time! You will witness and learn from three generous women, who are willing to share their erotic experience with you as they receive thirty different erotic massage strokes for the clitoris, labia, g-spot, and vagina.
In this video class you can learn: • How to connect with heartful presence • 30 strokes for the vulva, including: • Clitoral massage • Labia massage • Massage inside the vagina • G-Spot massage • Using a vibrator • How to listen to and communicate with your lover.
Tuition is $19.95 for this class
or
$99 for 3 months for all 25 classes and $10 per month thereafter
.
You need JavaScript enabled for viewing comments