Kabalove with Ohad Ezrahi
From Bluetruth
"Sexuality is a gate, a gate to the Divine realms, to ultimate unity beyond mere little-self indulgence. In our culture today most people do not know it. This knowledge that was so vastly recognized in the ancient world was lost. Most people camp today before the threshold of this garden, playing with some romance, getting excited and often getting hurt, ignorant of the option to pass through the gate.
Indeed sexuality is a temple, where you can give your offering, pour your heart, sacrifice your ego, expand in divine love, get sacred visions, create magic and healing and surrender completely to the One". Rabbi Ohad Ezrahi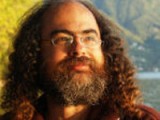 Ohad Ezrahi is a Neo-Kabalist spiritual teacher from Israel, an artist, a community leader and a perpetual student of life. His way is a deep School of Sacred Love. He is one of the leading figures in the spiritual world in Israel. Ohad was ordained by Rabbi Zalman Schachter-Shalomi as a (non-Orthodox) Rabbi and a Spiritual Teacher. He was a scholar in residence in the University of Oregon for the "Science, Gender and the Sacred" research program. He is also the authorRabbi Ohad of several books (amongst them "Who's afraid of Lilith? – Reclaiming the fullness of women and sexuality" \ "the Secret of Leviathan – Mytho-Psychological aspects in Kabalist Thought" \ "Two Cherubs – the Erotic secrets of the Temple in Jerusalem" and more) and hundreds of articles in contemporary Kabalistic thought (currently mostly in Hebrew). With his wife Dawn he teaches and leads workshops and ceremonies in Israel, Europe and the Americas.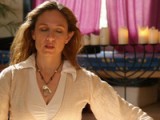 Dawn Cherie Ezrahi is a teacher and a performer. Her work is focused on women's movement, ritual and empowerment. She is the co-founder of the school of love in Kabala, and of HaShevet spiritual community. Along with her husband Ohad she teaches the way of sacred relationships and spiritual growth. Dawn is anzorba 13 (175) American living in Israel and teaching internationally. Prior to that she was living in NYC for many years where she was a professional actress and performer.

Go to: http://eng.kabalove.org/